Stylish & Comfortable
Men's linen pants
The pants are designed with a combination of style and practicality in mind. They have deep pockets that offer generous storage capacity, and the drawstring elastic waistband provides a comfortable and customizable fit. Additionally, there is a back pocket for added functionality, and the button fly enhances the overall visual attractiveness of the pants.
These pants have a notable feature - they are made of eco-friendly hemp linen fabric. Choosing hemp linen is a sustainable and environmentally-conscious option since it requires less water and pesticides for cultivation compared to other fibers such as cotton. Additionally, hemp linen is renowned for its breathability, comfort, and durability, making it an excellent choice of fabric for pants.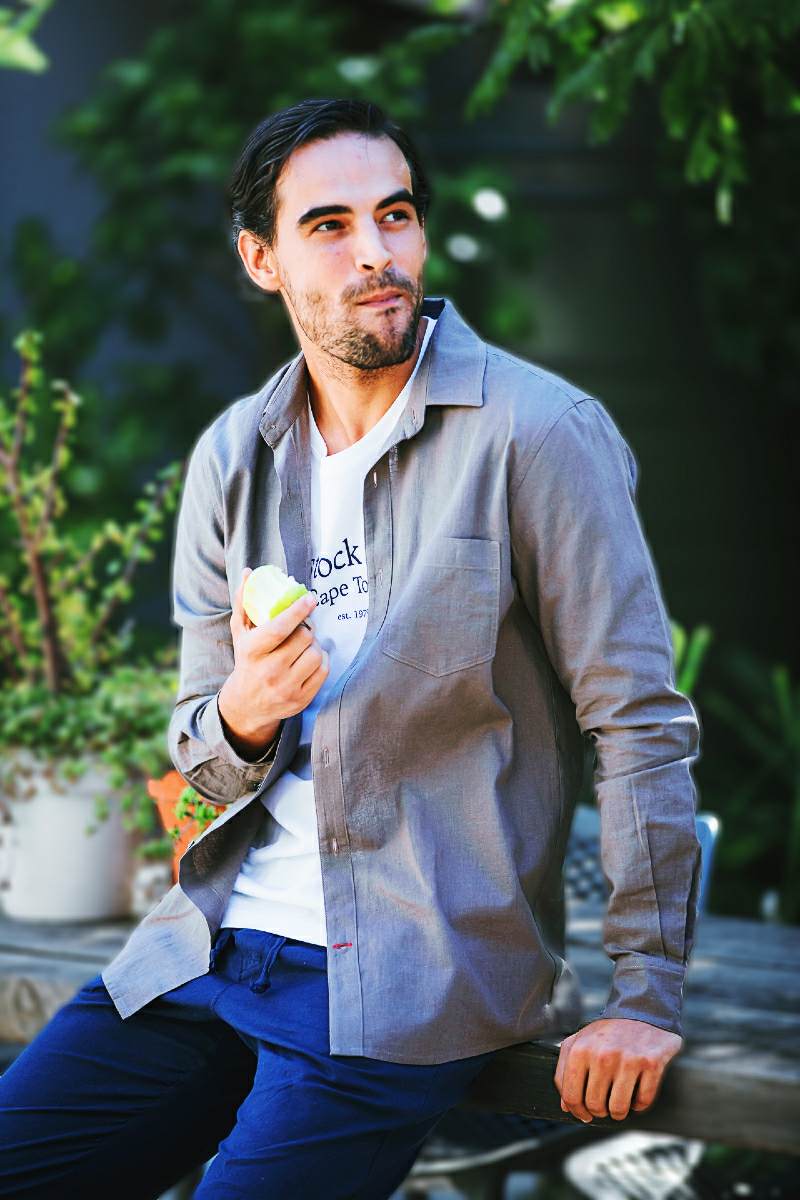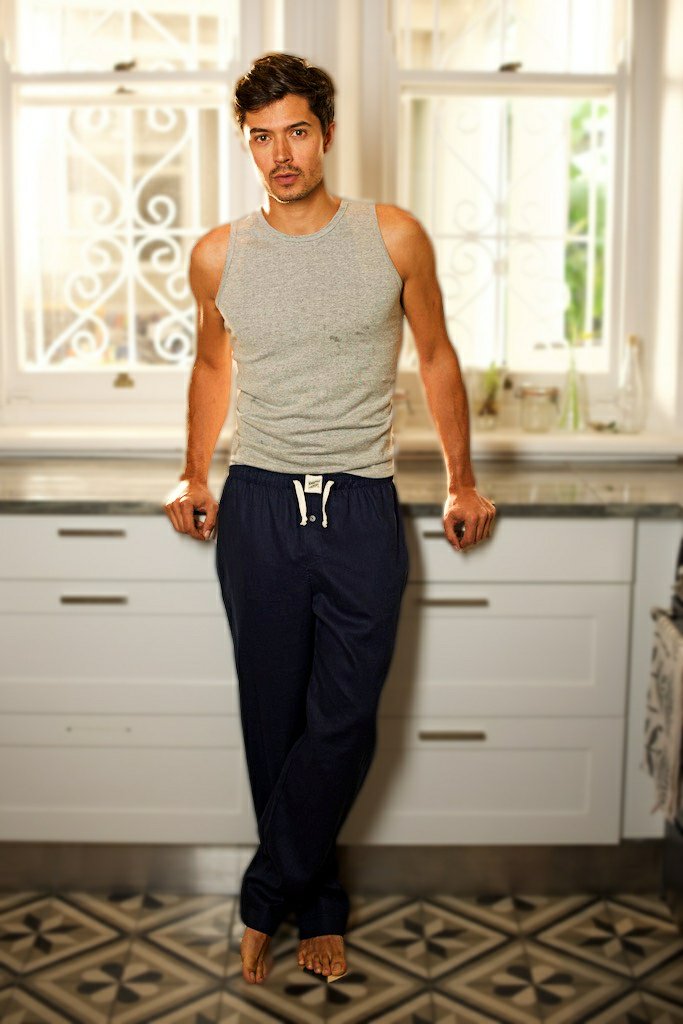 The versatility of dark blue and charcoal colors in men's fashion is unmatched. They effortlessly complement different outfits and accessories, allowing for endless combinations suitable for any occasion. For a casual look, pair these pants with a basic tee or button-down shirt, and complete the ensemble with sneakers or loafers. To achieve a more elegant style, opt for a dress shirt and blazer, accompanied by dress shoes or fashionable boots.
In summary, our men's relaxed-fit hemp linen pants, available in dark blue and charcoal, offer a stylish, comfortable, and eco-friendly addition to your wardrobe. With practical design and versatile colors, they effortlessly suit various occasions.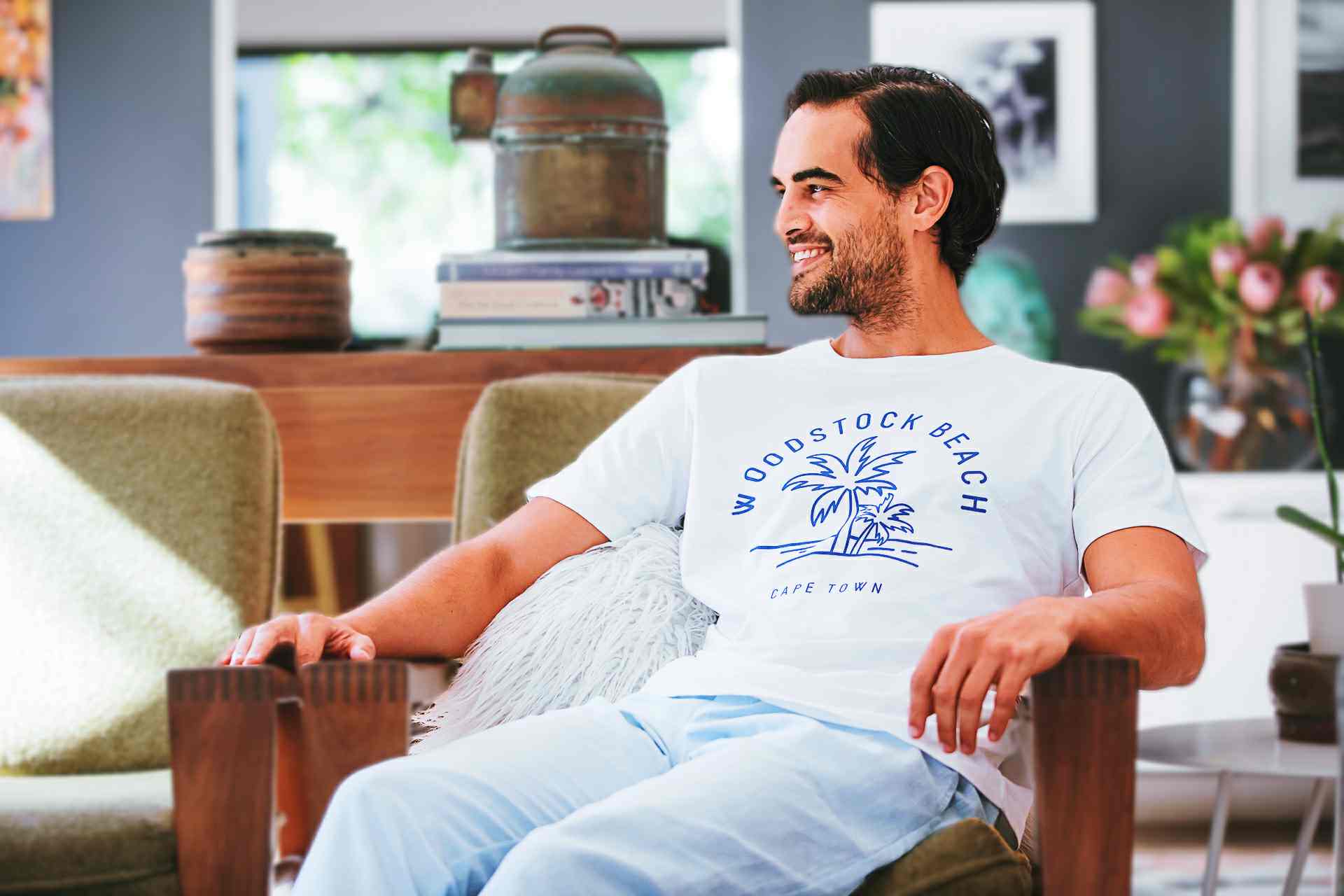 Stylish & Comfortable
Men's linen pants
Our linen pants are handcrafted in our small factory in Cape Town, from ethically sourced linen and organic cotton.
Perfect loungewear to wear at home or at the beach.
Men's loungewear