Matching pyjamas for couples
Introducing our delightful collection of matching pyjamas for couples, designed to provide ultimate comfort and style for those cozy nights in. Our range includes four unique patterns, each with a distinct character, so you and your partner can snuggle up in perfect harmony.
Denim dark blue
Matching pyjamas couple
For the couple who loves a classic look, our Denim Dark Blue design offers a timeless elegance, capturing the essence of chic comfort.
The rich, dark blue hue is reminiscent of your favorite pair of jeans, while the soft fabric ensures a night of luxurious rest.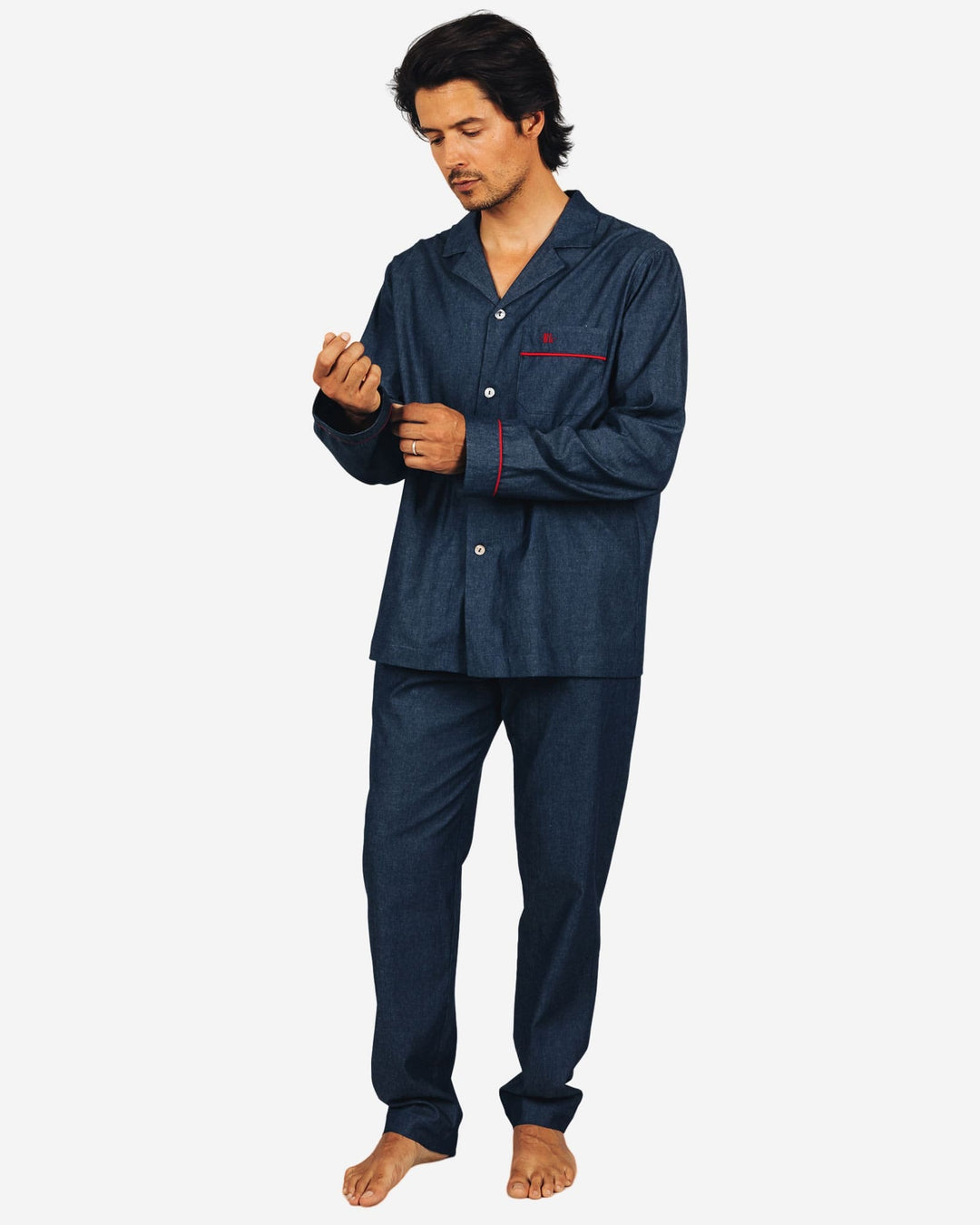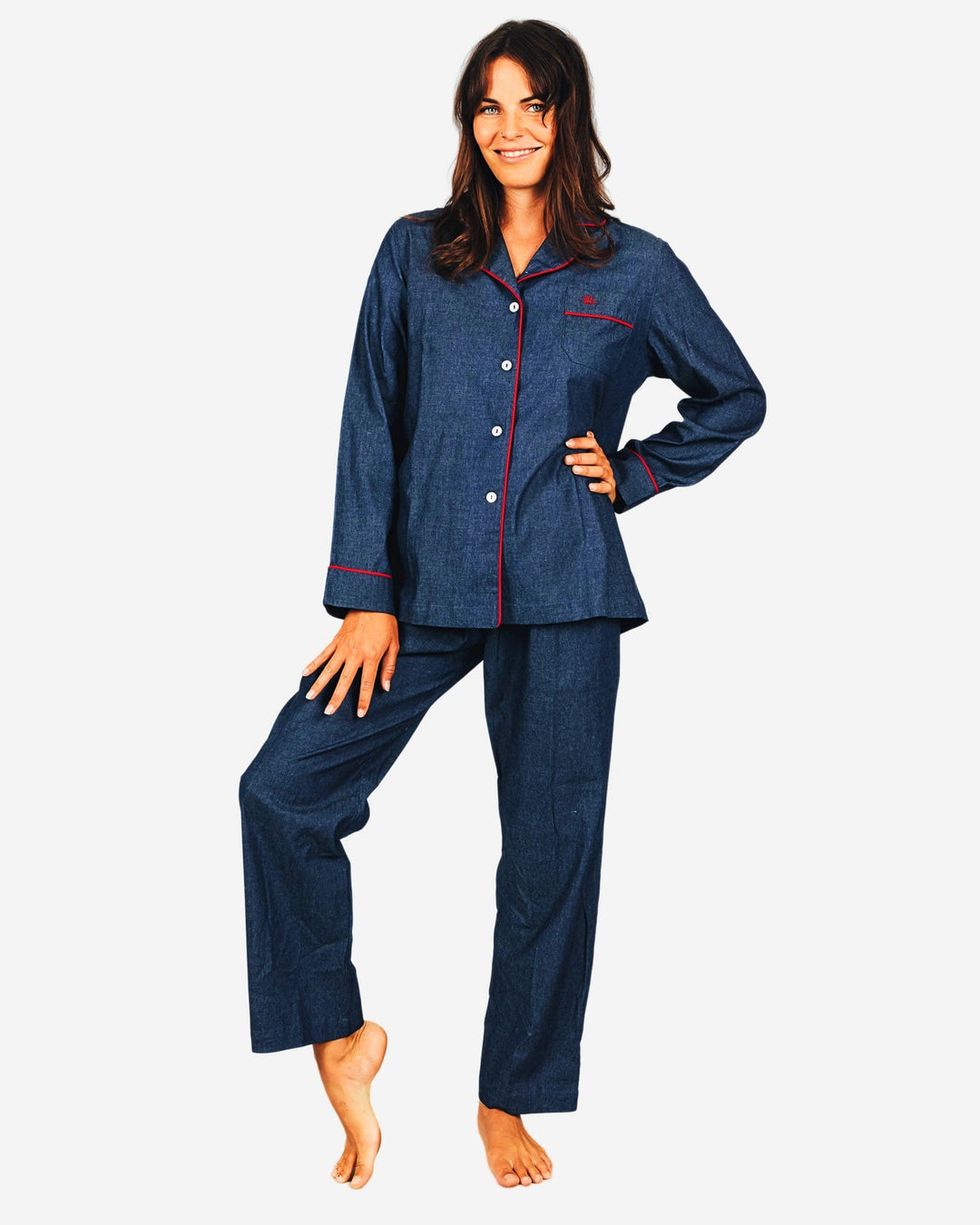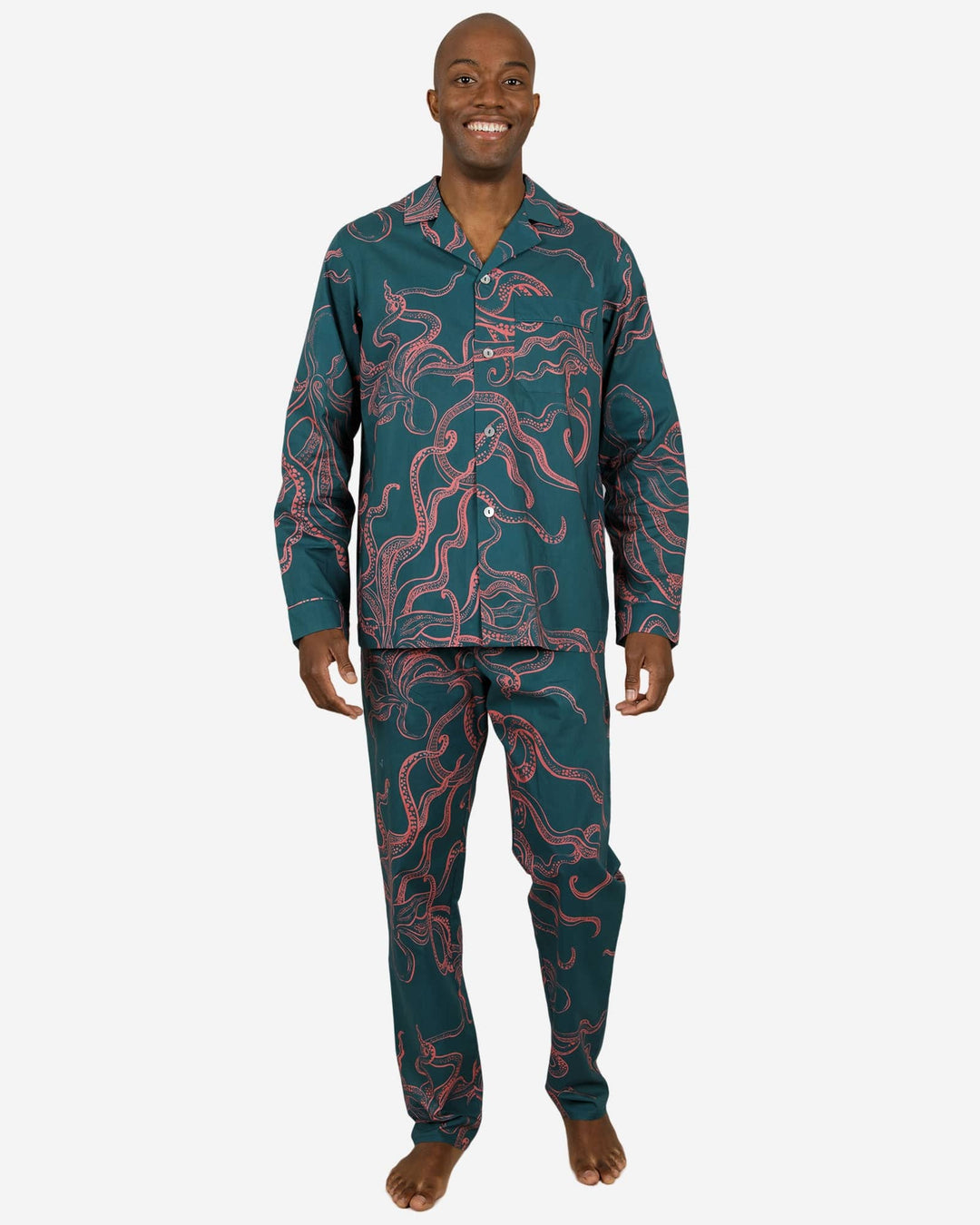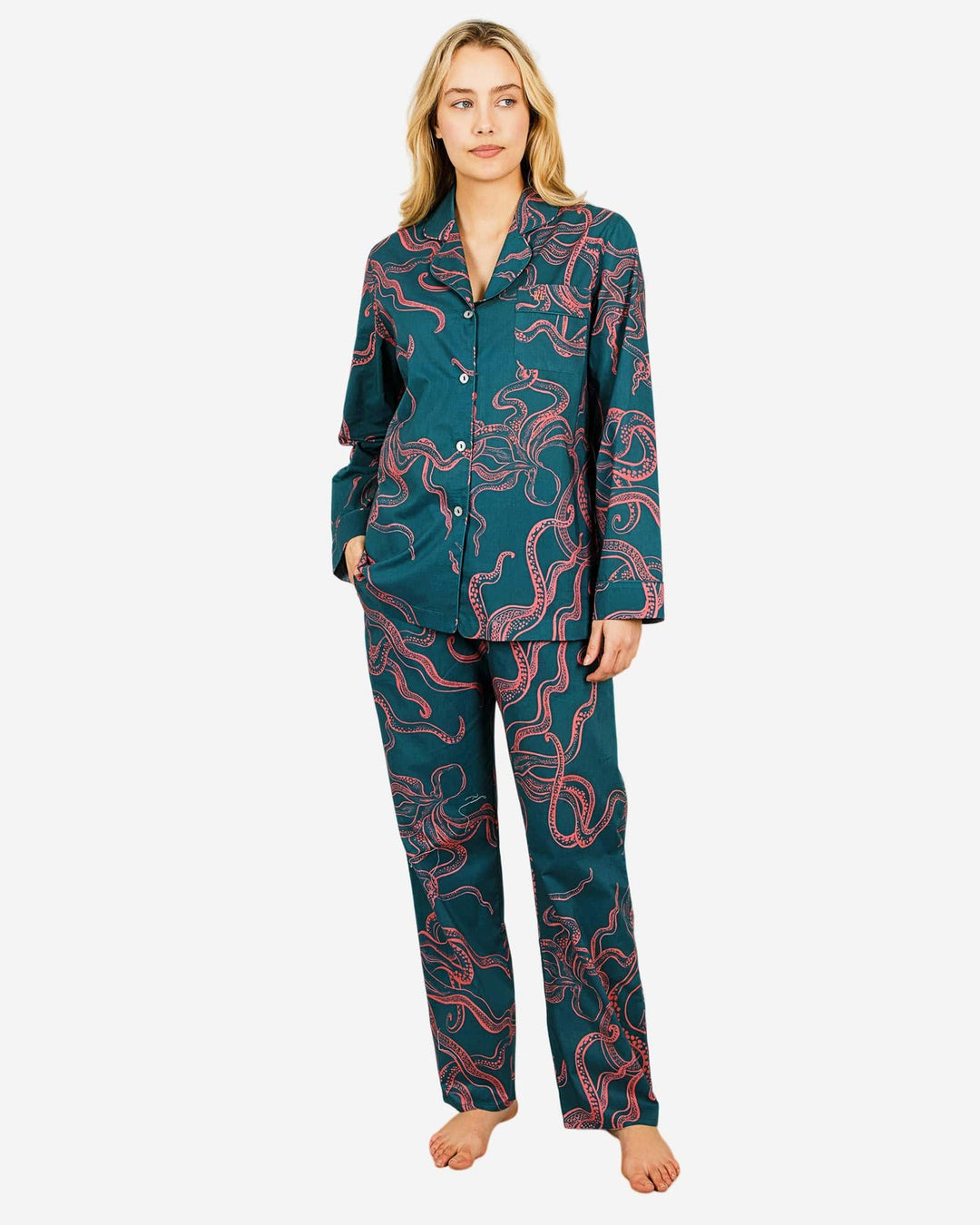 Octopus Pink
Matching pjs for couples
Dive into the depths of playfulness with our Octopus Pink pyjamas. The whimsical pattern features adorable pink octopuses swimming amidst a sea of bubbles, evoking the spirit of underwater adventure.
This quirky, eye-catching design is sure to spark joy and ignite laughter-filled evenings.
Palm Beach
Pyjamas Couples
Escape to an exotic paradise with our Palm Beach pyjamas.
Adorned with lush palm leaves and serene beachscapes, this design transports you to a tropical haven, infusing your dreams with the soothing sounds of crashing waves and gentle breezes.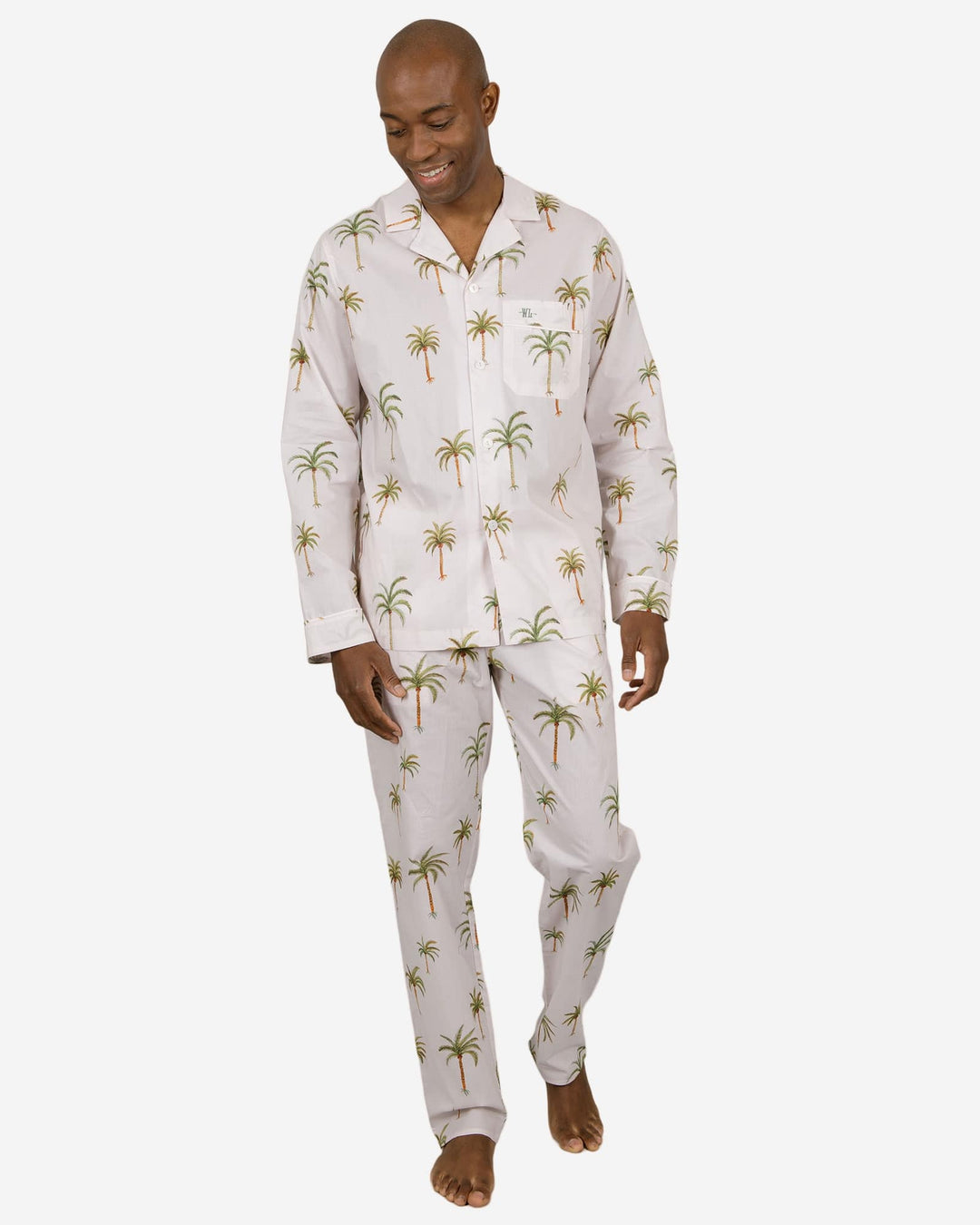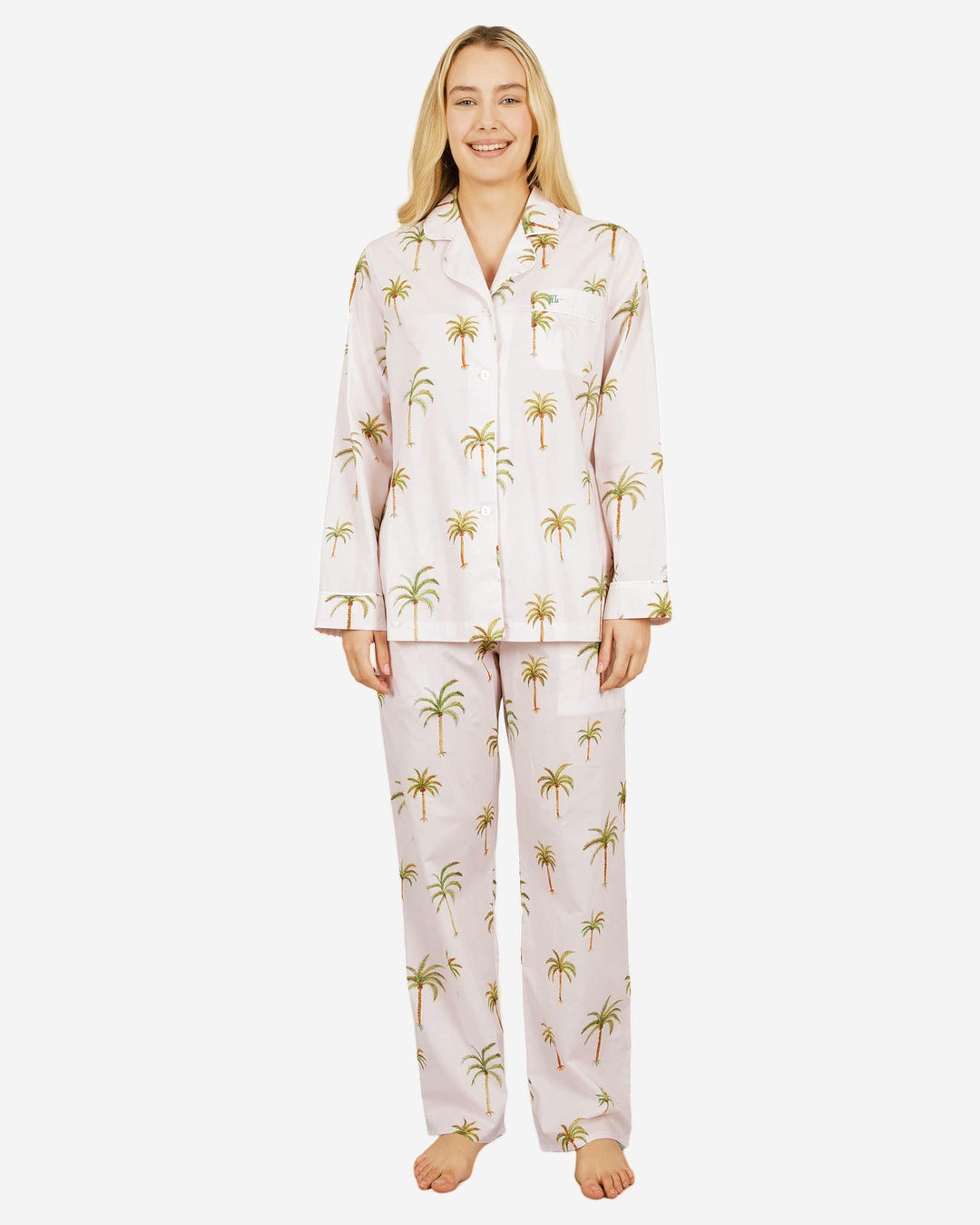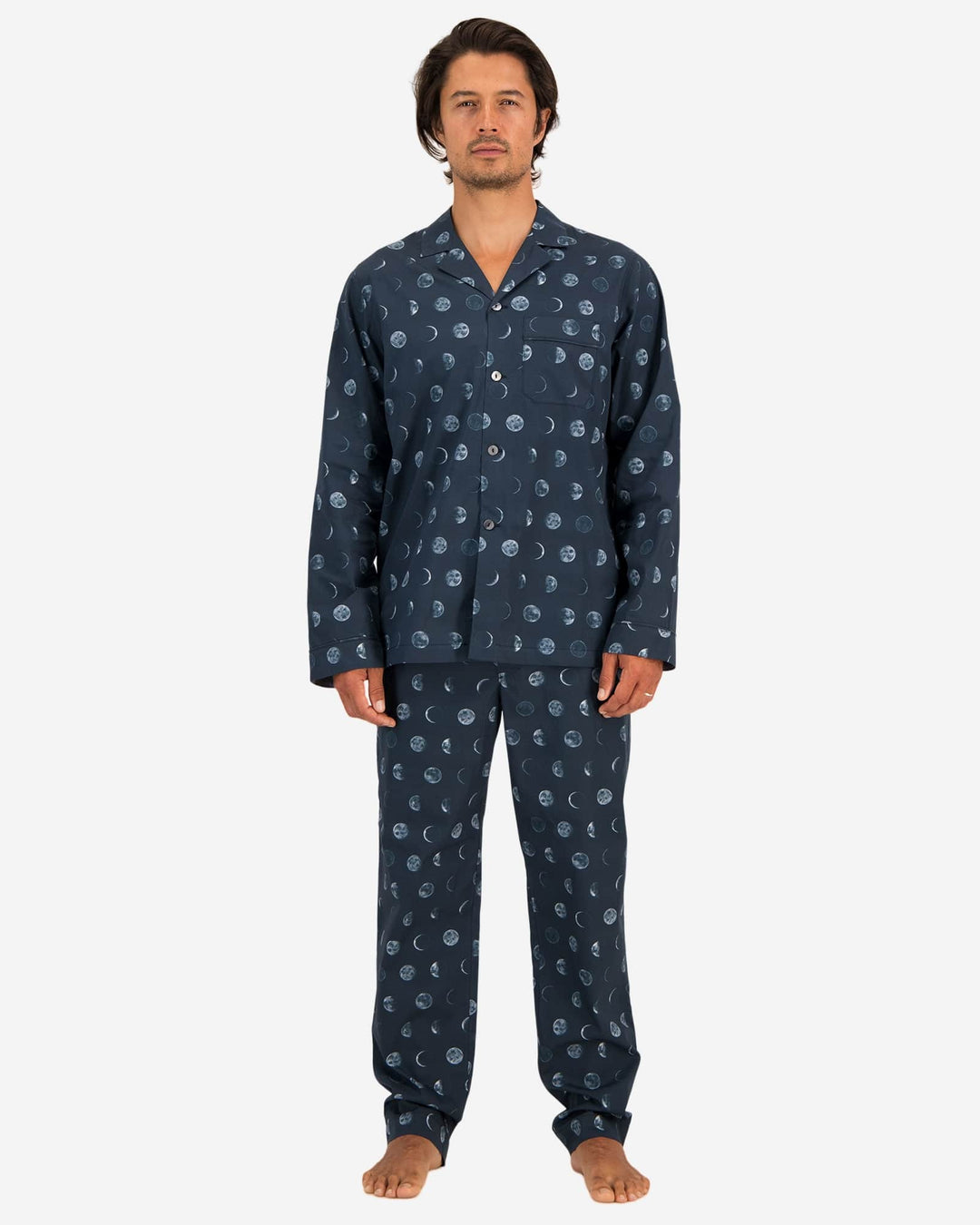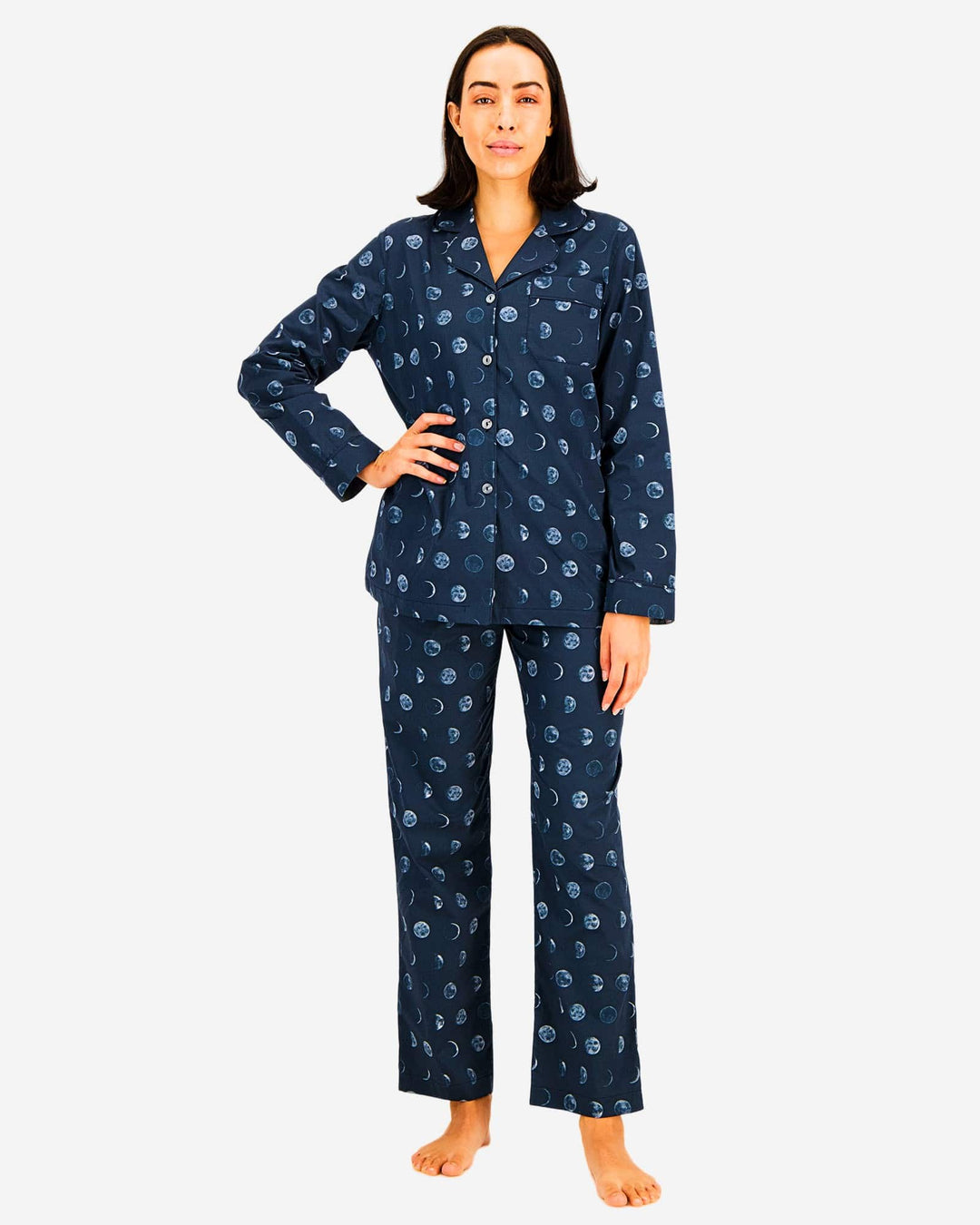 Moons
Couples pjs
Drift into the cosmos with our enchanting Moons pattern.
With a celestial blend of moon phases, these pyjamas inspire a night of peaceful slumber under the ethereal beauty of the night sky.
Our matching pyjama collection caters to your preferred sleepwear style. Choose from long and short pyjamas, perfect for cuddling up or staying cool during warmer nights. Alternatively, opt for one of our elegant nighties, designed with a flattering silhouette and providing unparalleled comfort.
Experience the joy of coordinated sleepwear with your partner in our exquisitely designed matching pyjamas, and let your dreams be as harmonious as your wardrobe.