What makes a great T-shirt? A-grade, all-natural cotton is a given. The cut must fit but providing enough room to move comfortably is also a must-have. A cool color that synchs with your skin tone? Duh! A graphic that expresses your world view? Yesss! We're talking Woodstock Laundry here. Please - take your pick.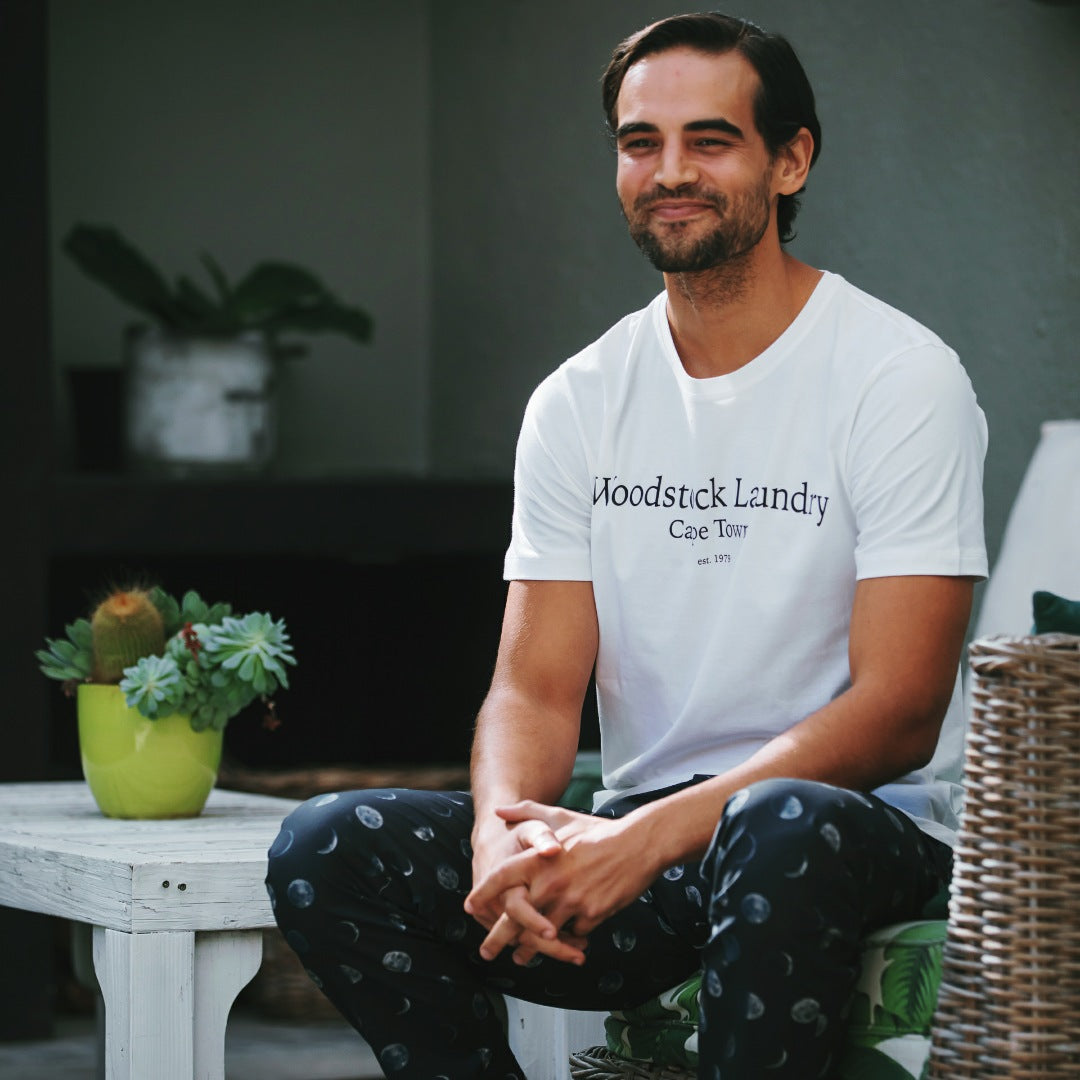 Pyjama bundle
Save 15%
Add a T-shirt and pyjama bottoms - get 15% off the pants!
Men's pyjama bottoms
High quality
T-shirts for men
Our men's t-shirts offer unmatched softness, breathability, and durability.
The high-quality fabric ensures that the t-shirts maintain their shape and color, even after multiple washes.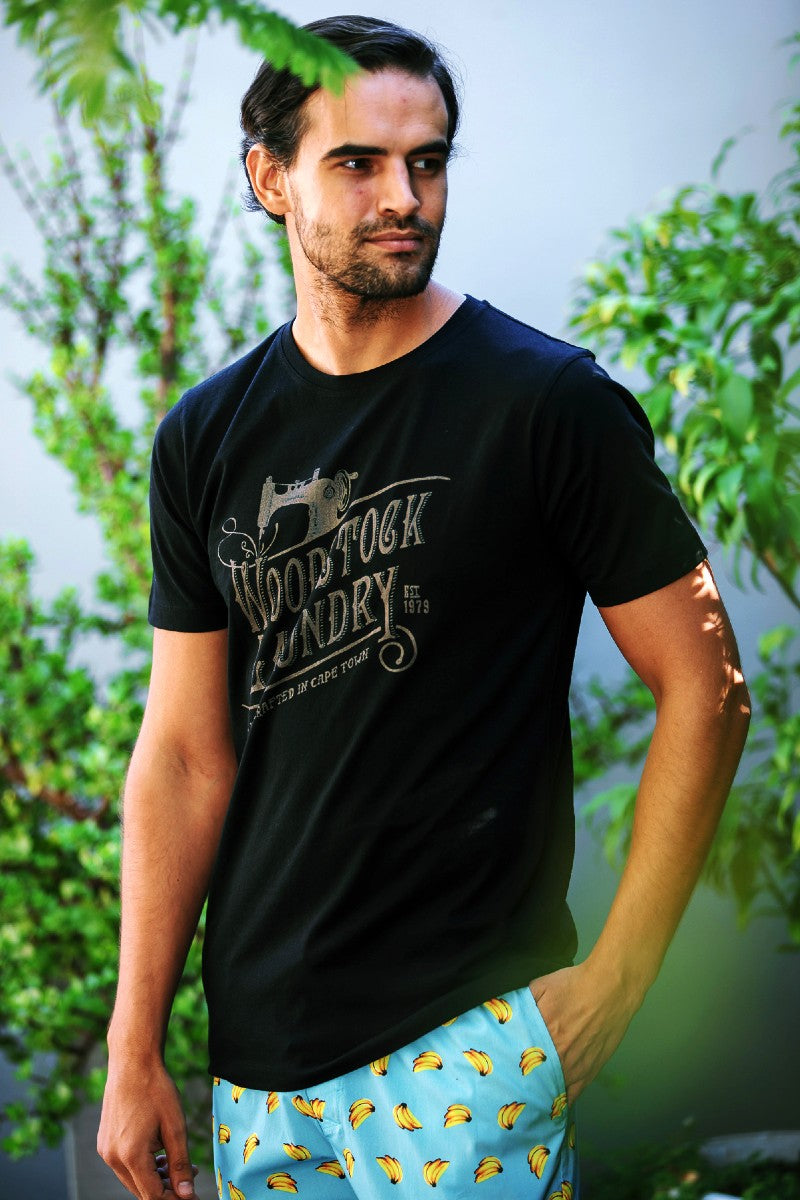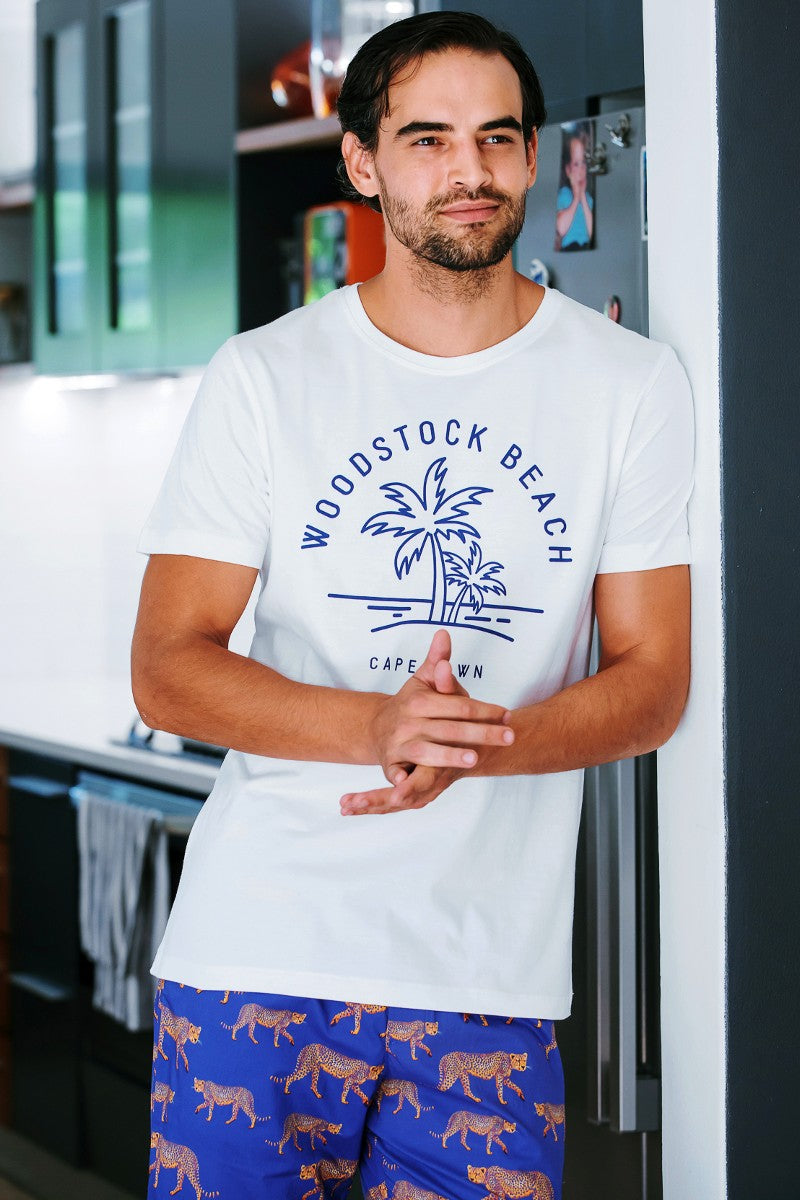 The attention to detail in the construction of our t-shirts ensures a flattering fit and superior comfort. The reinforced stitching at the seams and hems adds to the durability, while the premium cotton fabric provides natural stretch and flexibility, allowing for ease of movement.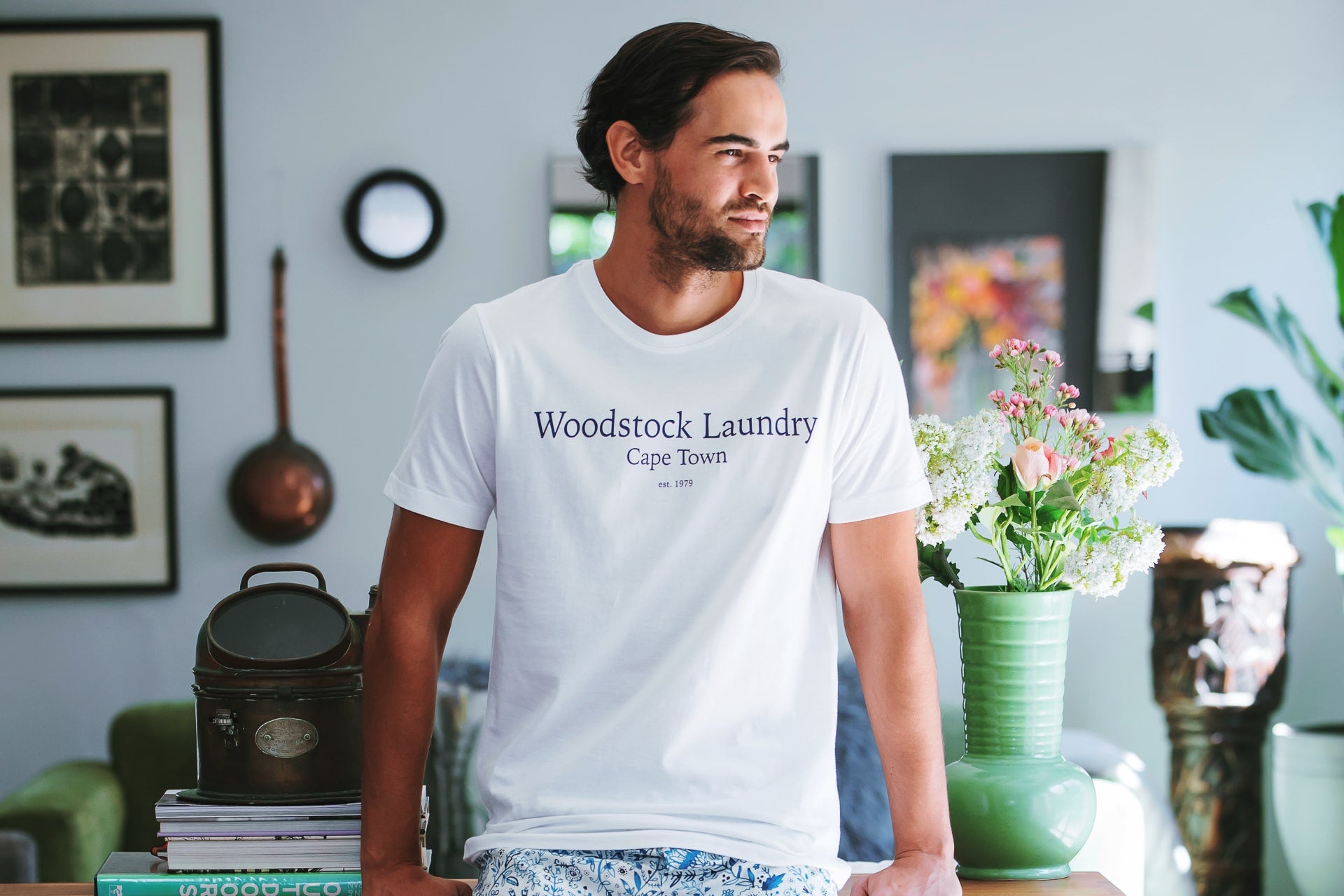 Maximum softness
Men's T-shirts
Our cotton garments are light yet substantial, warm but breathable, cool but timeless.
Men's loungewear