Experience the essence of summer with our exclusive Men's Holiday Shirts Collection, featuring vibrant green giraffe and indigo octopus patterns that make a bold statement, ensuring you stand out in style during vacations, beach trips, and casual summer outings, embracing the lively energy of the season with unforgettable and playful designs that let your personality shine through while enjoying the warm weather.
Stylish and fresh
Men's holiday shirts
Our men's holiday shirts are all handmade from light and breathable organic cotton and feature our own original designs. Perfect for that summer vacation look...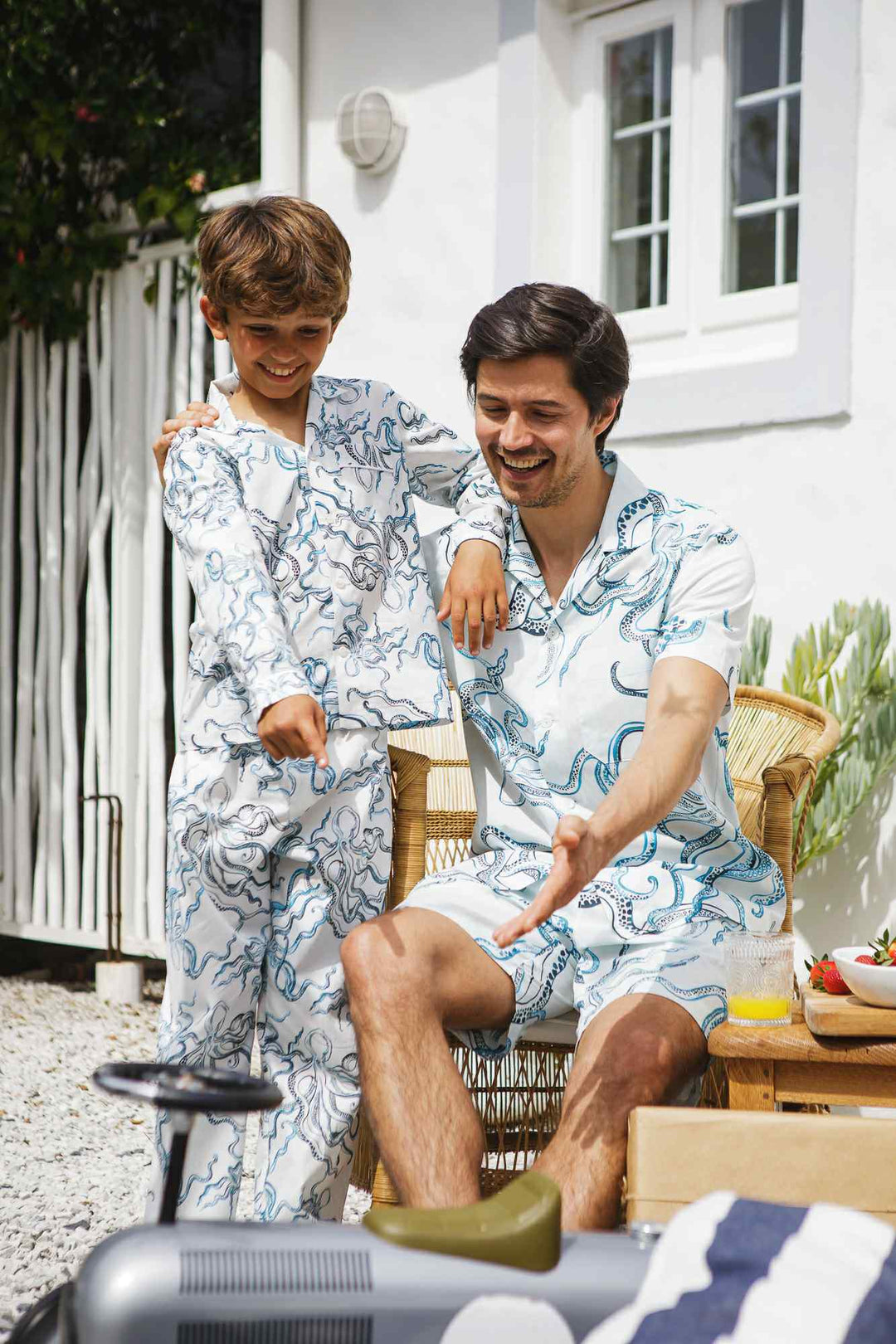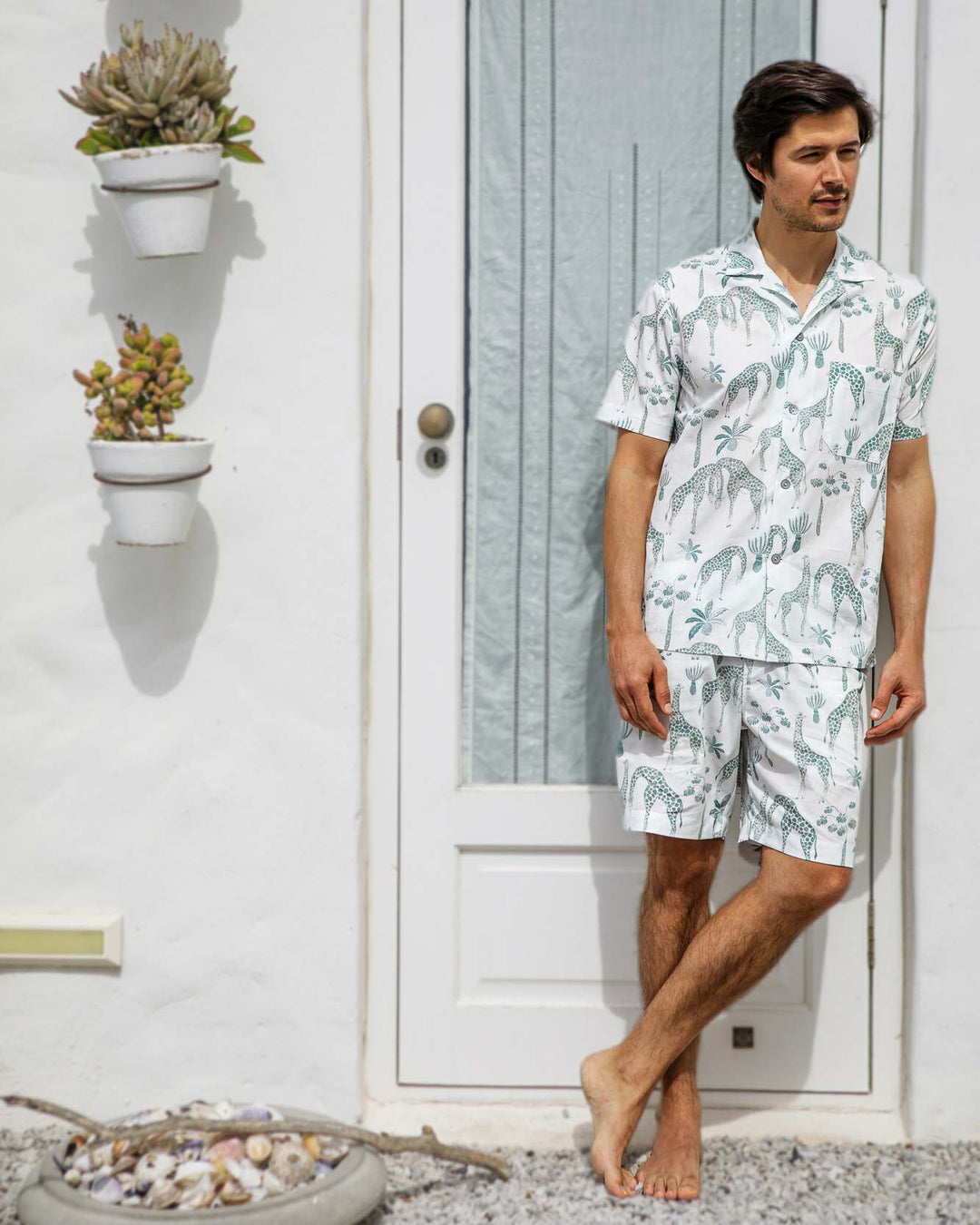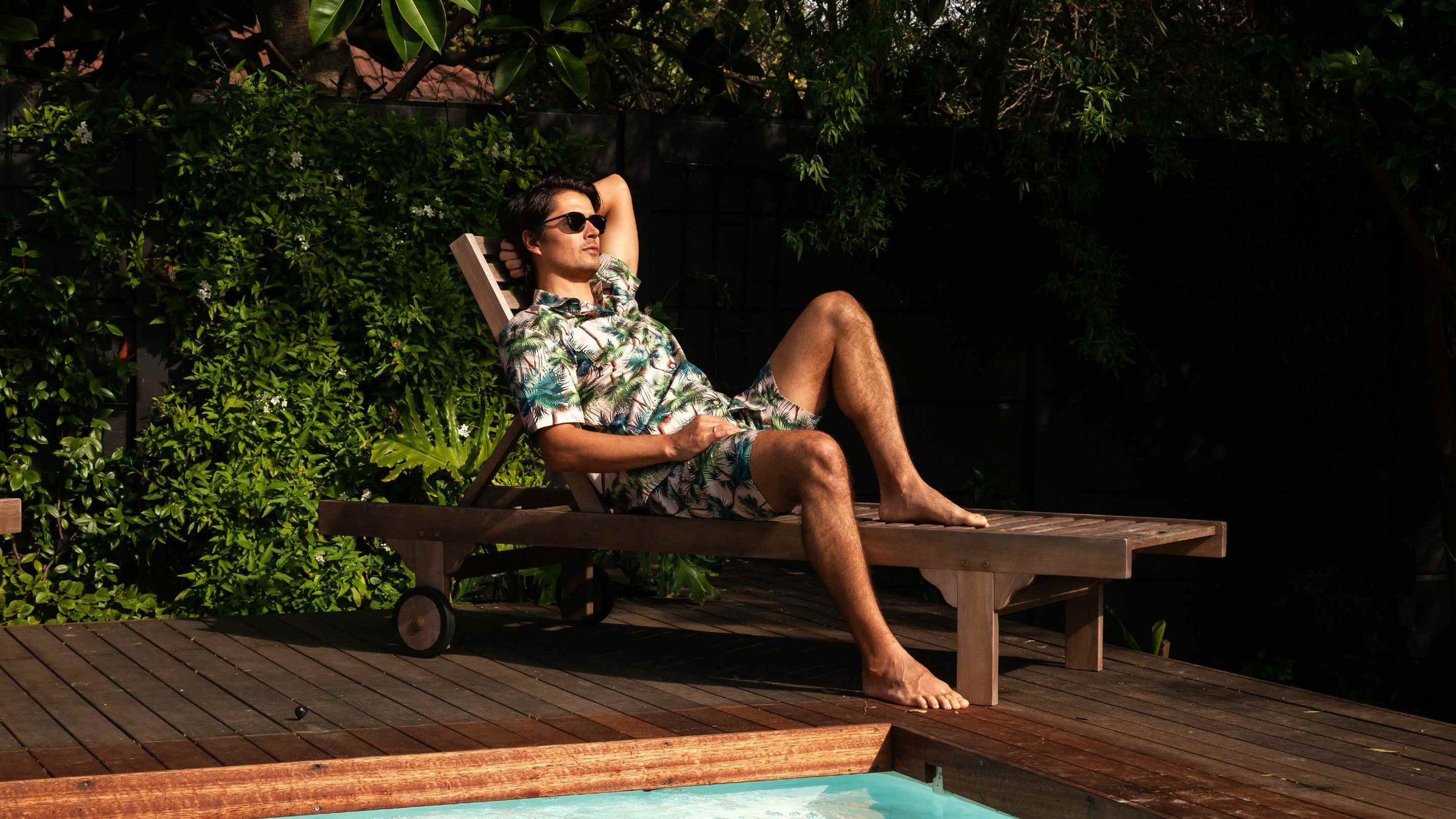 Light and breathable
Men's Holiday shirts
Men's stylish holiday shirts featuring cool Africa patterns, perfect for adding a vibrant and cultural touch to your vacation wardrobe.
Men's loungewear