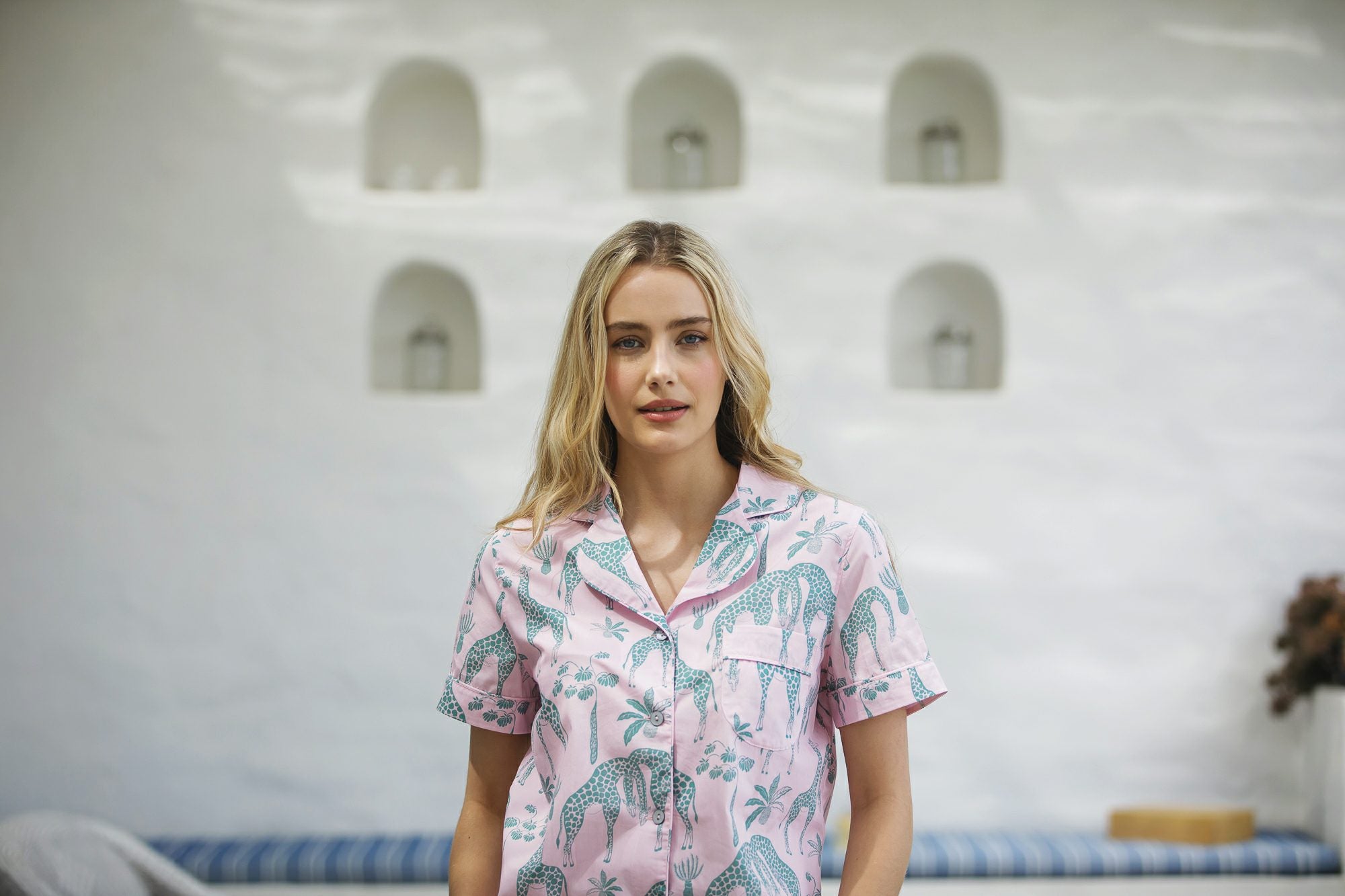 Dive into the whimsical world of our "Giraffes Pink" collection, where playful green giraffes dance gracefully against a captivating pink canvas. Every piece, be it our long and short pyjamas, dressing gowns, nighties, or sleepshirts, exudes sophistication and charm, crafted meticulously from ecological premium cotton.
And it's not just about beauty; our eco-friendly corozo buttons ensure that every detail aligns with our commitment to sustainability. For the woman who seeks comfort without compromising on style or ethics, this collection promises an unmatched sleepwear experience.
Want to know more about the collection?