Made from 100% organic cotton.
Machine Wash at 40°.
Try Almgrens washing soap to better care for your garments
Warm Iron.
Don't Tumble Dry or use Bleach.
Our garments are handcrafted in our small factory in Cape Town, from ethically sourced organic cotton.
Shipping cost within Europe for orders above 79€/69GBP are free.
Normal delivery time within Europe is 3-5 working days. All deliveries are made with UPS. You will be provided with a tracking number once the order is shipped.
Shipping rates within Europe range from eight to thirteen Euro depending on the destination. 
Prices and payments
All prices include local VAT. Your cart will display the total purchasing price including VAT, product cost and shipping cost if applicable. Exceptions may apply to the UK and Switzerland.
For more information see our shipping policy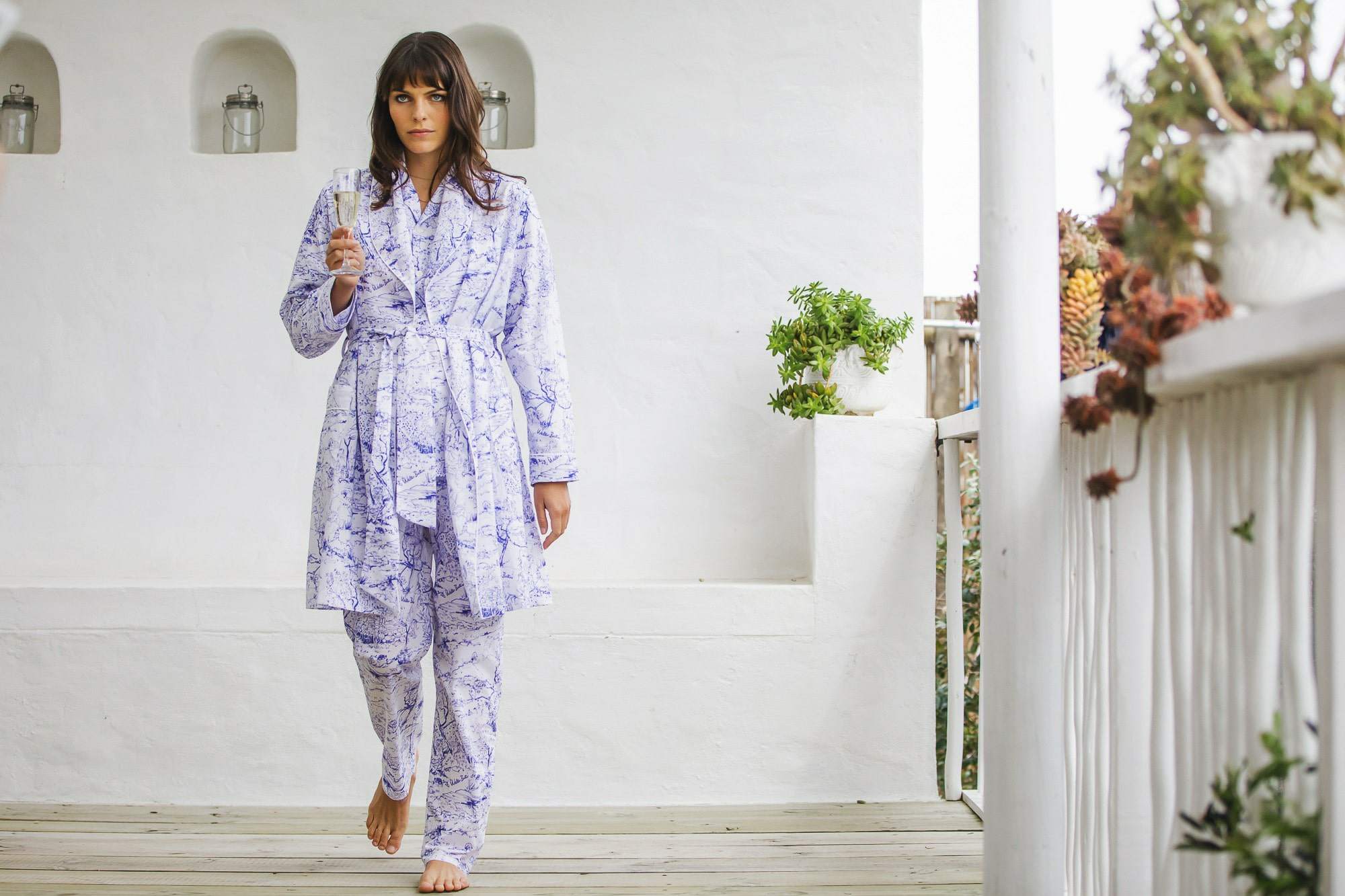 Super soft & stylish
Womens dressing gown
Choose from our selection of shorter or longer dressing gowns
Women's dressing gowns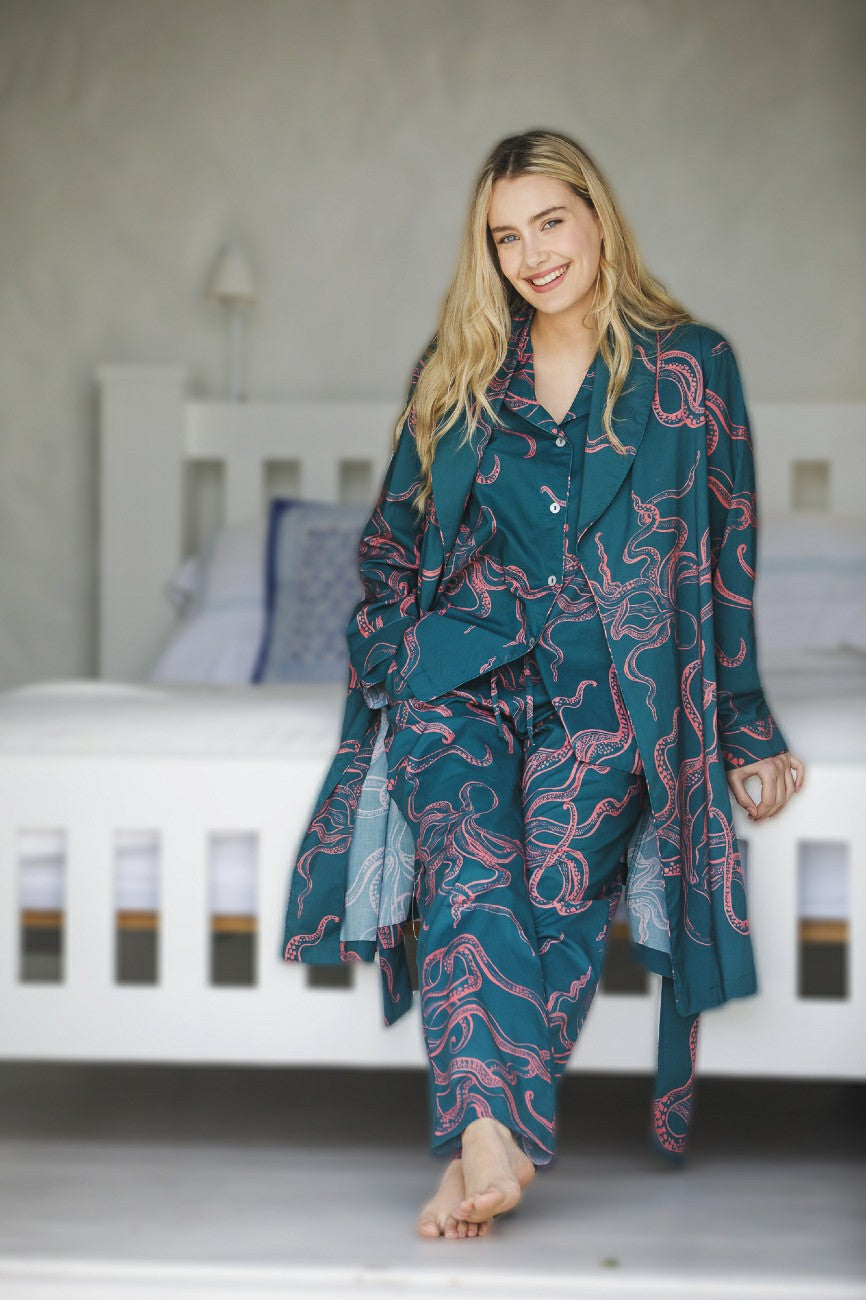 Women's luxury dressing gown
Nothing says luxury quite like a ladies' dressing gown. Whether you're looking for something to lounge around in on your days off or a show-stopping dress for that special event, the perfect dressing gown enhance even the simplest of looks.
I absolutely love my Octopus Kimono it's super comfy if the pyjamas are anywhere as comfy I'll definitely be buying a pair.
Love the design
Great dressing gown that I've worn all summer since I got it.
Nice feeling
The fabric seems nice. It will not keep you warm, it is more suitable summertime.
Hej
Plagget blev mycket uppskattat!
Morgonrock
Bra kvalitet,snygg färg.Sval och skön. Väldigt nöjd.
Review on gown
Fabric is very soft and high quality cotton.Nice touch that the person who made my gown wrote her name on the label