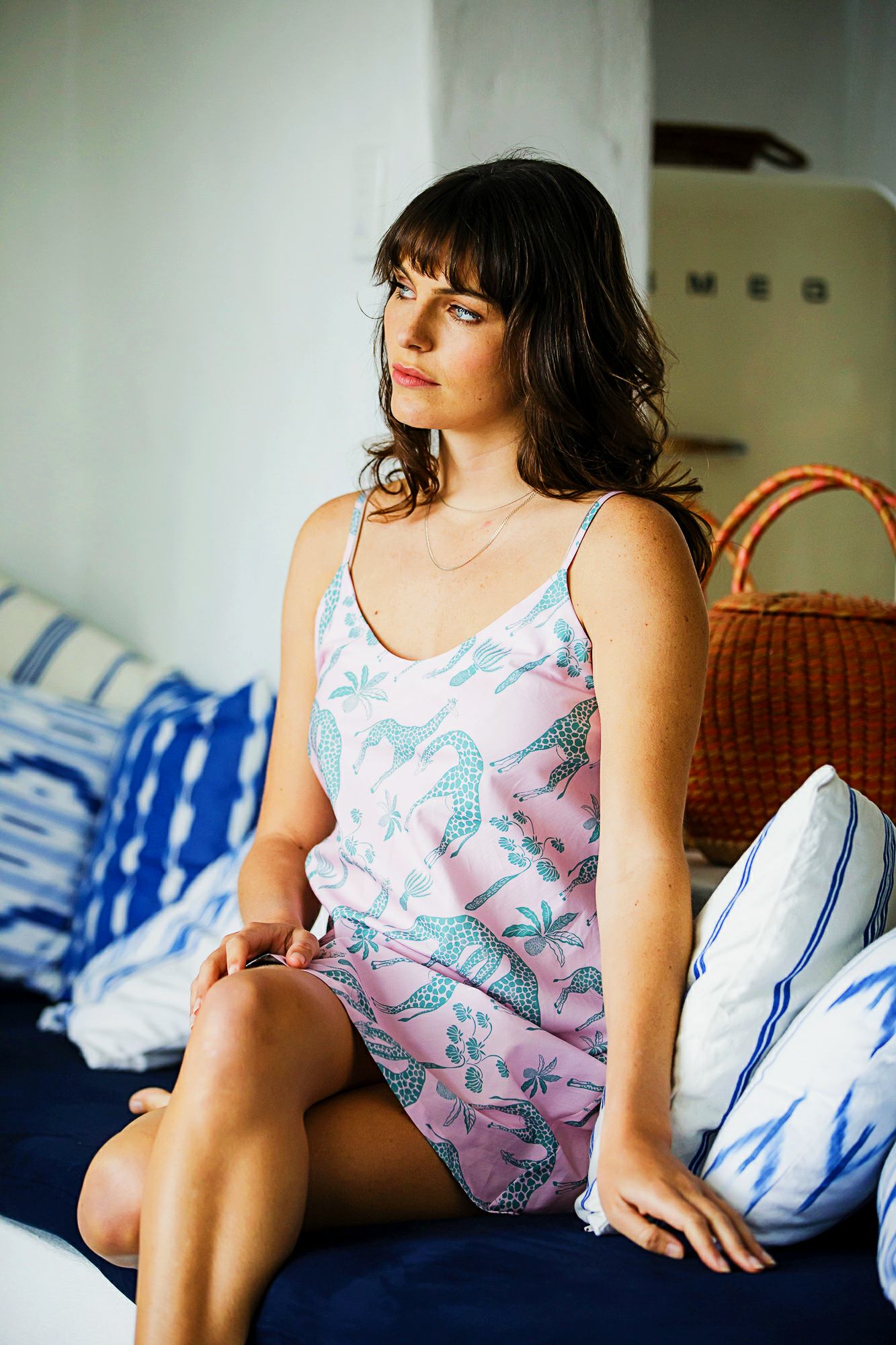 Comfy and stylish
Women's nighties
Our garments are light yet substantial, warm but breathable, cool but timeless.
Women's chemise nighties
Beautiful design, top quality fabric
Mr wife LOVES her chemise so I ordered her another one for Christmas!
Satisfied customer
The women's chemise is beautifully made and a good quality product.
Please stock more sizes
Love your nighties… and would have bought for all of my nieces but you only had one Xs left. Pleas re stock all sizes! Thank you!!
Très mignonne
La nuisette est très jolie. Offerte en cadeau, elle a été beaucoup appréciée.
Thank you for your lovely review! We're delighted to hear that the nighty was much appreciated as a gift. Your satisfaction and kind words mean a lot to us.
Merci pour votre charmante critique ! Nous sommes ravis d'apprendre que la nuisette, offerte en cadeau, a été grandement appréciée. Votre satisfaction et vos mots gentils sont très importants pour nous.
Team Woodstock Laundry
LOVE IT
Obsessed with your sleep wear.
Fabulous nightwear
Absolutely gorgeous print and good quality cotton - love it.
Schöne Muster, guter Stoff
Abwicklung, Bearbeitung, Infos liefen sehr gut
Moons chemise
Love the feel of the fabric, love the print. Perfect fit. Slight problem was one of the straps came loose on first fit, but easily fixed with a couple of stitches.
Appreciated Christmas gift
Wonderfull nighty in great material.
Simple Classic Chemise
Perfect fit, light cotton, comfortable.