Men's relaxed-fit denim hemp linen pants in dark blue offer a comfortable and stylish option for those seeking a sustainable addition to their wardrobe. Available in sizes XS to XL, these pants cater to a wide range of body types, ensuring a great fit for every wearer.

The pants are made of 60% linen and 40% ecological premium cotton, making them a great eco-friendly choice. Hemp linen is a sustainable and environmentally-friendly option, as it requires less water and pesticides to grow compared to other fibers like cotton. Moreover, hemp linen is known for its breathability, comfort, and durability, making it an ideal fabric for pants.

The design features of these pants focus on both aesthetics and functionality. Deep pockets provide ample storage space, while the drawstring elastic waistband ensures a comfortable and adjustable fit. The back pocket adds an extra touch of practicality, and the button fly contributes to the overall visual appeal of the pants.

The dark blue color of the pants is versatile and can be paired with various outfits and accessories. These shades work well with a wide range of colors, allowing for numerous combinations to suit any occasion. For a casual look, pair the pants with a simple T-shirt or a button-down shirt, and finish the outfit with sneakers or loafers. For a more sophisticated ensemble, opt for a dress shirt and a blazer, complemented by dress shoes or stylish boots.

These pants are handmade in our small Cape Town factory, ensuring exceptional quality and attention to detail. The combination of hemp linen and ecological premium cotton creates a unique texture and appearance that sets these pants apart from the rest.

In conclusion, men's relaxed-fit denim hemp linen pants in dark blue offer a sustainable, stylish, and comfortable option for those looking to enhance their wardrobe. With practical design features and versatile color options, these pants can be effortlessly styled for a variety of occasions.

Men's linen pants are a timeless traditional style with a classic yet modern appeal. If you're looking for the perfect pants for summer days, these lightweight and breathable pieces might just be the answer
Our garments are handcrafted in our small factory in Cape Town, from ethically sourced linen and organic cotton.
Made from 60% linen and 40% organic cotton
Machine Wash at 40°
Try Almgrens washing soap to better care for your garments
Warm Iron
Don't Tumble Dry or use Bleach
Shipping cost within Europe for orders above 79€/69GBP are free.
Normal delivery time within Europe is 3-5 working days. All deliveries are made with UPS. You will be provided with a tracking number once the order is shipped.
Shipping rates within Europe range from eight to thirteen Euro depending on the destination. 
Prices and payments
All prices include local VAT. Your cart will display the total purchasing price including VAT, product cost and shipping cost if applicable. Exceptions may apply to the UK and Switzerland.
For more information see our shipping policy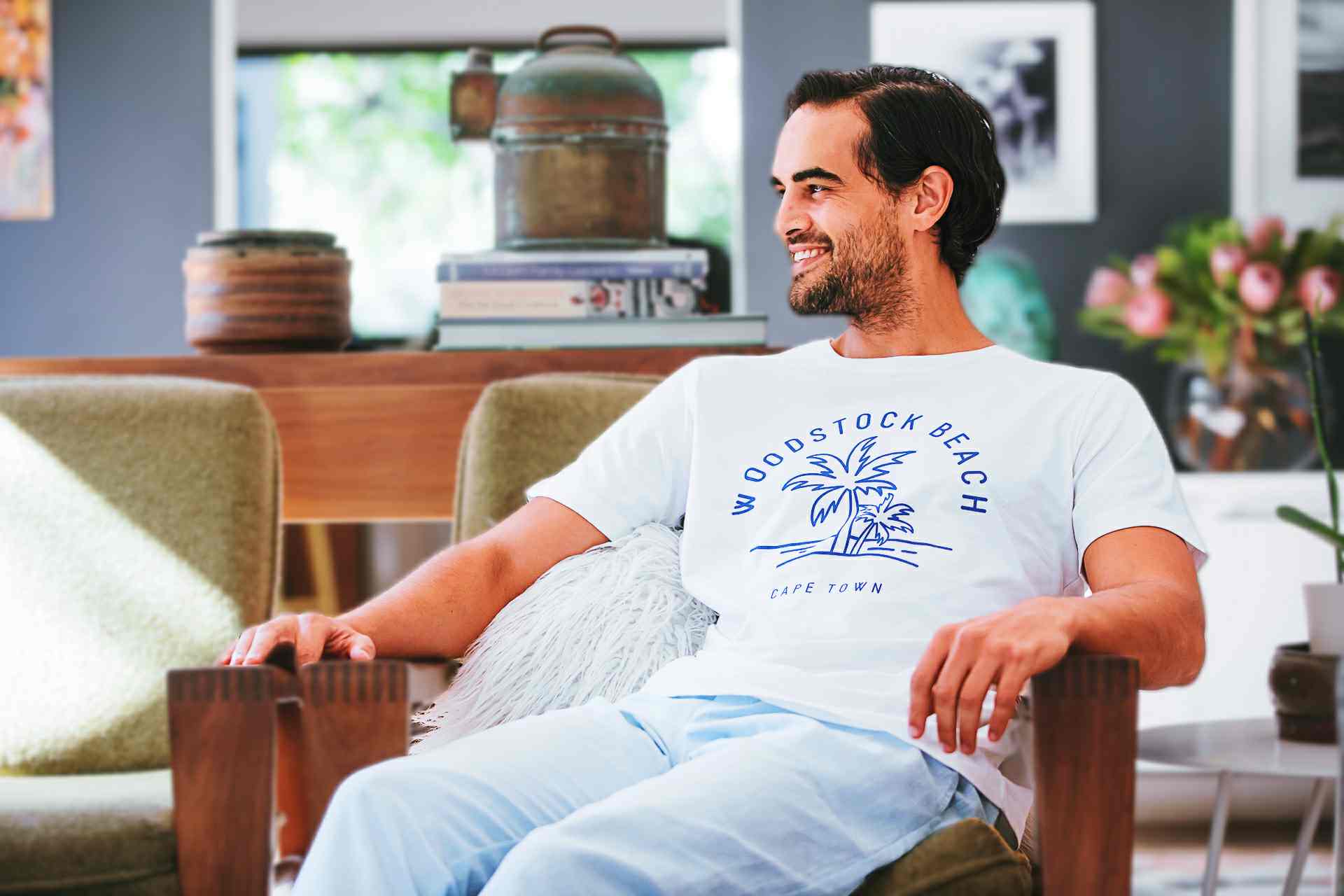 Woodstock Laundry
Men's linen pants
Our linen pants are handcrafted in our small factory in Cape Town, from ethically sourced linen and organic cotton.
Perfect loungewear to wear at home or at the beach.
Men's linen pants
Used all the time
I wear them all the time at home, great quality and nice design/fit.