Introducing our versatile and stylish bandanas - the perfect accessory for any occasion! Made from high-quality cotton, our bandanas are soft, comfortable, and durable, ensuring long-lasting wear.
Available in a wide range of colors and patterns, our bandanas are perfect for adding a pop of color and style to any outfit. Wear them as a headband, neck scarf, face covering, wristband, or even as a decorative element on clothing or bags - the possibilities are endless!
Our bandanas are also incredibly practical and can be used for a variety of purposes. Whether you're using them to protect against the sun, wind, or dust while working outside, or as a sweatband during intense workouts, our bandanas are up to the task.
In addition, our bandanas are perfect for representing your identity or affiliation. Whether you're part of a sports team, a motorcycle club, or simply want to show support for a specific cause or movement, our bandanas come in a variety of colors and patterns to suit your needs.
So why wait? Add our bandanas to your accessory collection today and enjoy the perfect blend of fashion and function!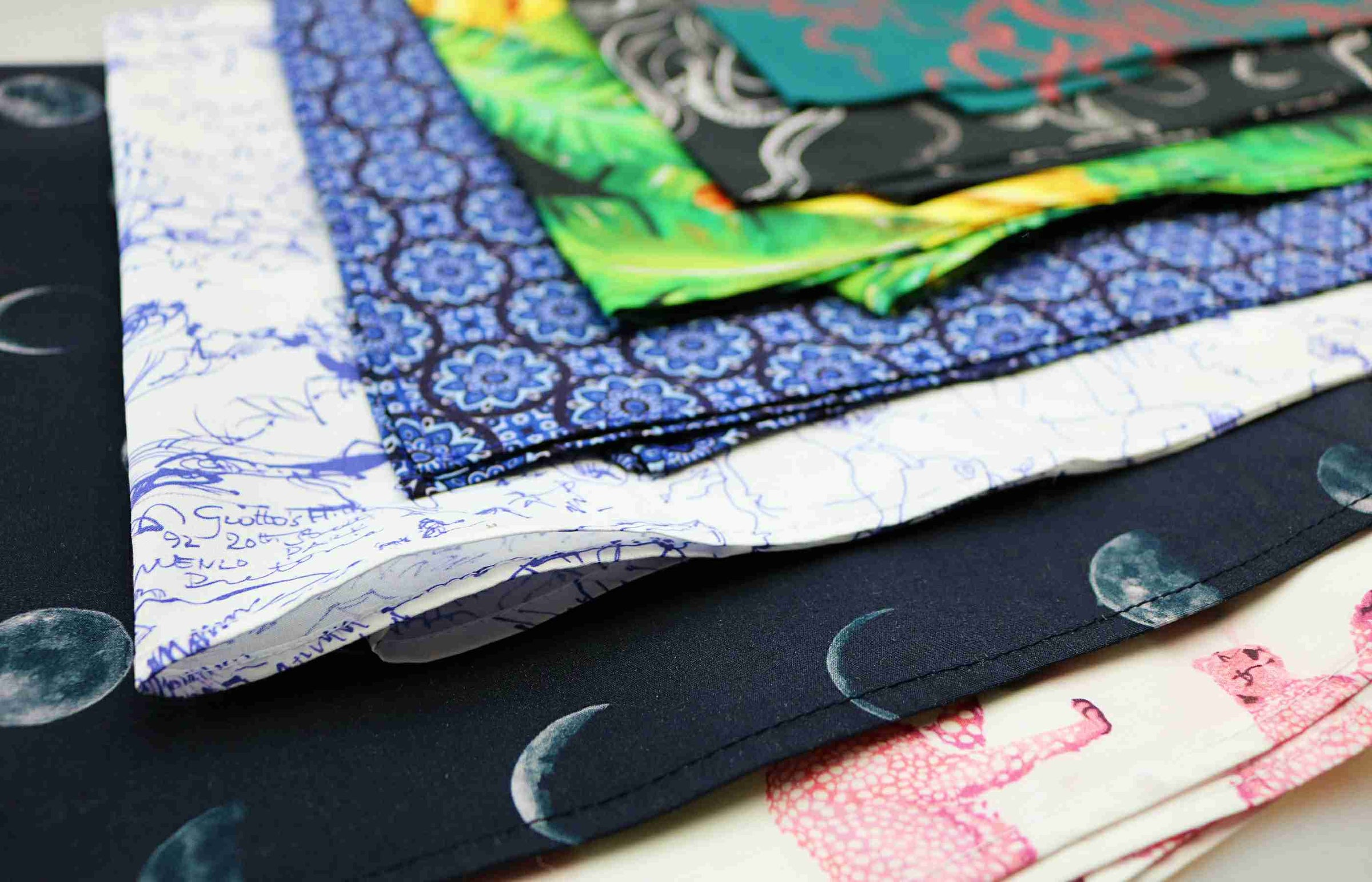 Unique and Stylish
Bandanas
Super soft bandanas measuring 56x56cm made of ecological premium cotton.